Class details
Get in shape, boxing style.
Ultimate Boxing was initially set up for boxers AND non-boxers who wanted to get fit.
Boxing as fitness makes perfect sense, as it is without question the most effective of all gym routines. It helps with cardiovascular fitness, strength, stamina, fat burning, body sculpting, speed, power, balance, agility, focus, confidence, self defence – the list of benefits goes on and on.
The fitness level of boxers is clearly second to none, so following the same type of regime, even if you don't ever want to risk taking a jab to the nose or a left hook to the liver, is the ideal option for great results.
Historically if you weren't a boxer or somebody who wanted to learn to box competitively, the chance of using a boxing gym to keep fit was slim, particularly if you were over the amateur age limit which was (then) 34 years old.
That has all changed and boxing is a firm fixture on the options list for keep fitters and Ultimate Boxing has been at the forefront of this trend.
When people come to Ultimate Boxing they get quality coaching whether they're looking to compete or not. We have people that have been coming along for years who have never once put on a glove to punch somebody or receive a punch themselves. There is no pressure to do so. Every participant, male or female, adult or child, is welcome to join and gets respect regardless of intention. Step through the door and we'll help you do what's required to reach your goals.
Having said that, a great many people who initially had no intention of sparring have seen the graceful moves in the ring and decided to have a go. Safe, low-level sparring is great for learning the skills fast, and improving fitness, self defence skills and confidence. We'll give you the ring time and coaching even if the activity never results in a match.
Whatever the initial intention, we make sure that every person at Ultimate Boxing will be worked within groups, get one-to-one tuition, and have a bespoke plan formulated correctly, focused on the individual.
So many people come to us having paid subscriptions to gyms which they used for a few weeks but then lost the motivation and wasted money. We work with them, making sure the motivation is always there, and these same people train regularly for years, getting the results they need. 
Attention from coaches who teach legitimate skills and the buzz of group classes are the key to hitting your goals. All you need to do is turn up in comfortable sportswear. We will lend you kit initially, but once you're settled in it's good to have your own gloves which we'll advise you on and are available through the gyms.
Our friendly team of coaches includes:
Qualified England Boxing Coaches.

BBBofC professional boxing license holder.

BSc Applied Sport & Exercise Science undergraduate.

BTEC Level 3 Sports Science Extended Diploma graduate.

WABBA Certified Fitness Instructor.
Hayemaker Outbox Instructor.

Boxing trainer apprentices, work experience students, and volunteer helpers.
Class Trainer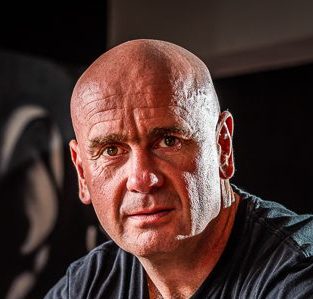 Matt Smith
Ultimate Boxing founder and head coach Matt is a BBBofC licensed professional boxing trainer, Level...
Profile
Class Trainer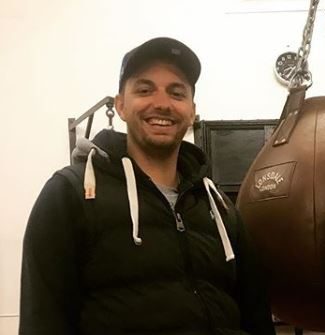 Ben Horner
Since a young age sport has ruled Ben Horner's life. An obvious talent at school...
Profile
Class Trainer
Hamish Adkins
At 23 years old Hamish Adkins really has got a bright future ahead of him....
Profile