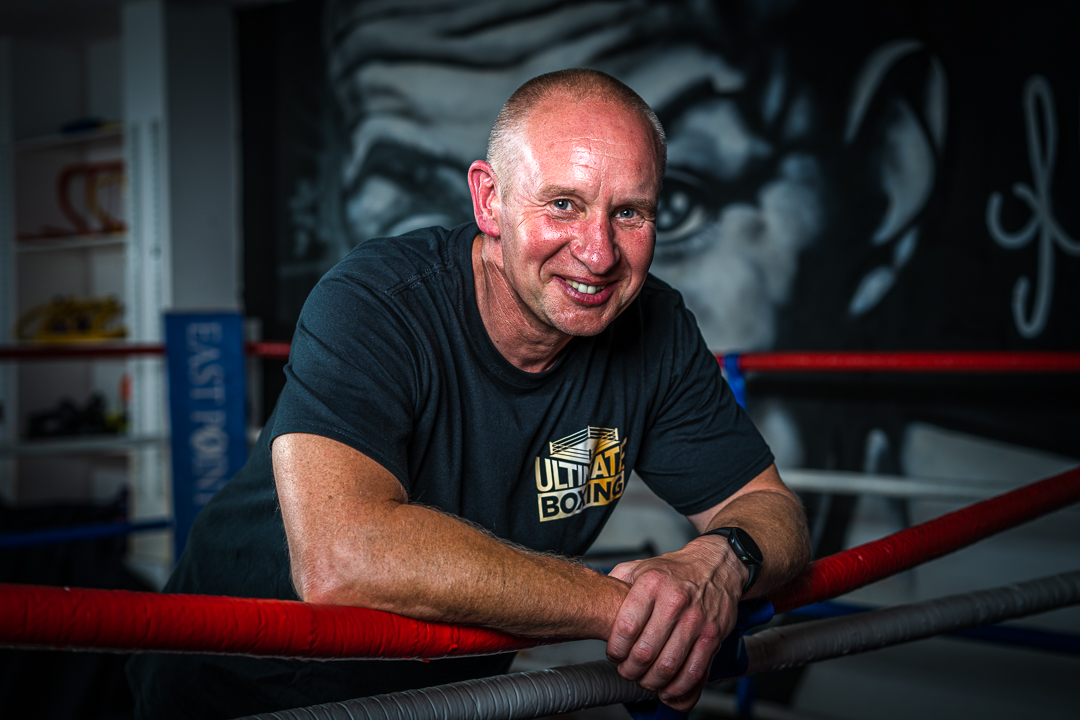 BOXING EXPERIENCE:
: 20 YEARS
Main Qualification:
: England Boxing Level 2
P/T Bookings:
: 07889731717
Ron Baldwin started bringing his two youngest sons, Warren and Chaz, to our Lowestoft gym when they were just 6 and 8 years old respectively. They have both stuck at it and Warren, now 15, has competed as an amateur boxer 5 times. We look forward to seeing this tally increase along with his already established talent. Ron has shown enormous commitment to his boys sport. Once our Beccles gym began to take off it made sense for him to take the boys there as it's closer to their home town, Halesworth.
Ron started getting involved in the coaching side of things in 2019 using his ring sport knowledge which started many years ago when he competed as a kickboxer.
Fast forward to 2022 and Ron is a big part of our coaching set up having passed his Level 1 and Level 2 England Boxing coaching qualifications. Ron and family are soon moving to Beccles so we look forward to having them close to the gym and participating regularly.
Training Experience
England Boxing Level 2 Coach